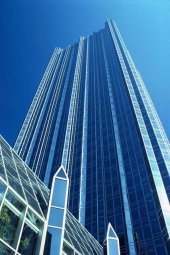 Marketing First -- Web Design
, transforms your web site into an interactive presence that merges strategy, design, performance, and success.
Web Design That Understands Your Small Business!
Today's competitive environment demands more than a simple website design, and presence. It requires a web design that reflects integration, interactivity, design, and performance. It incorporates your "virtual/Online" business with your reality based, real world market place. A website design that accurately reflects your TOTAL, Company!
Village Web Designs brings this awareness to every website we design. The drive to understand your business. The need to understand your customer, and the will to merge the two, into a vibrant website design that meets your needs.
Contact Village Web Designs Today! Is YOUR Business Ready for Marketing First -- WebSite Design? Get Your FREE Web Design Quote TODAY!
Affordable Web Site Design!
Whether you need a "first" website, or a website re-design, an e-commerce website, or information site, an electronic brochure, or interactive web app, -- Village Web Designs will create your affordable, web solution! Contact Village Web Designs Today. Ask for Your FREE WebSite Design Quote TODAY!
Village Web Designs is a Greenville NC based internet consultancy firm. We provide a broad range of internet related services including, effective website design, internet marketing, web development, interactive web development, custom php programming, HTML XHTML CSS web standards, 100% standards compliant, web hosting, E-commerce development, and other internet developer related services for Greenville, Washington, New Bern, Kinston, Wilson, Rocky Mount, and all of eastern NC, as well as the global community.